We are the one of travel website for tourists. We established the company in August 2009. We never take our clients to higher-priced shops , called " Museum" or " Factory" since we starting and so far. Unfortunately , most tourists chose cheaper price company with all the stops in that period. It made our business developed slowly. But we insist on our service guideline: NO "Museum" or " Factory". Unlike the most travel agencies who just sell the stander trip itinerary. We sell our unique and high quality service . We know tourism and tourists . We create and tailor unique experiences , and design it to tourists needs and budget, using our expert knowledge. We only provide private tours. We are professional for creating and tailor trip base on tourists need.
We always believe a wonderful holiday more than being there and seeing sights .
Our philosophy is simple To be the best or Nothing.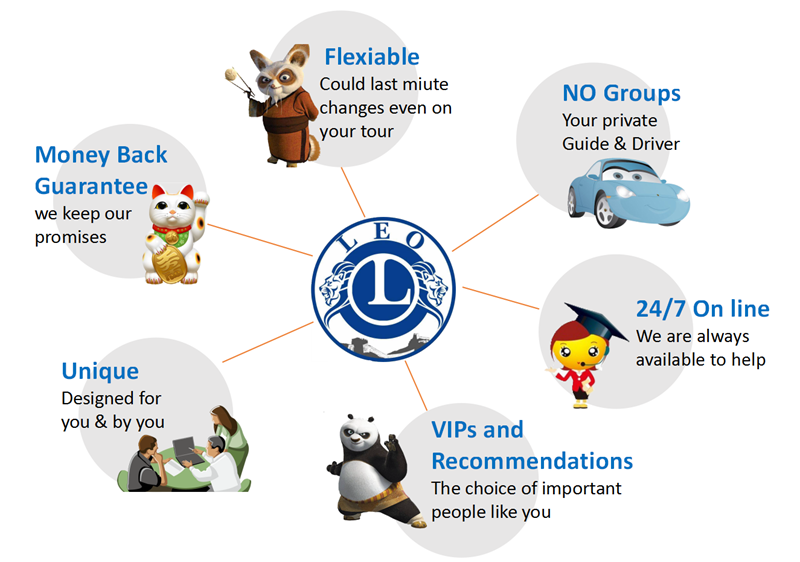 We promise
No Shops, Factories, Detours
No Wasted Time
No Hidden Charges
No Cancelation Fees
No Regrets